Spring Creek offers full scale custom landscape architecture and construction for commercial and residential projects. Plans can range from small bed additions to large projects including pool layouts, flatwork design, and new construction. Our services include everything from excavation to perennials, plantings, and turf.

WE OFFER:
• Retaining Walls
• Ponds
• Water Features
• Stonework
• Turf
• Plantings
• Fences / Screens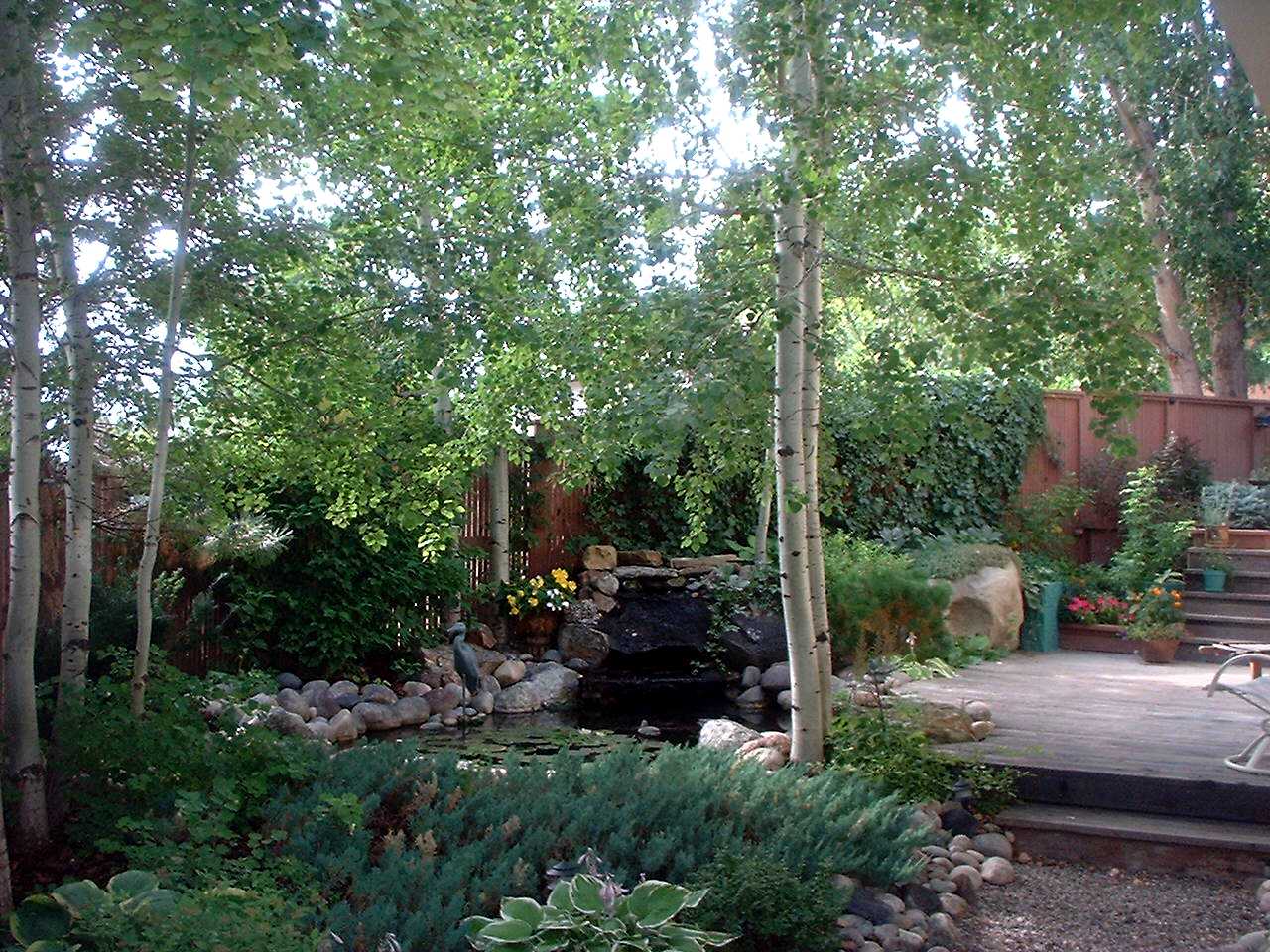 Plantings
Conifer and deciduous trees have as important a role in our yards and gardens as they do in nature. Used to provide shade, privacy, or as a focal point, they enhance the overall look of any landscape. We offer a full selection of cold hardy trees and shrubs, including pine, spruce, and aspen ranging from 5 to 20 feet in height.
Perennials
We provide the freshest perennial flowers and bedding plants direct from our local nursery. Perennial gardens need to be planted only once and perpetually come back every spring. Our perennial gardens contain plants with colorful leaves and flower in the summer months, as well as low growing foliage for shaded areas.
Perennial plants generally have fewer major problems than annuals and are sustainable with lower care and maintenance needs. We offer an extensive list of perennials to suit the particular garden you have in mind.
Water Features
Our water features create a soothing, comfortable, and beautiful environment right in your own backyard. Constructed for both indoor and outdoor applications, our services range from large scale ponds and creek beds to small pondless fountains. Full concrete installation reduces maintenance for years to come.
Outdoor Lighting
One of the simplest and most cost-effective ways to liven up your landscaping is through subtle illumination. Whether it be a comfortable home patio, elegant restaurant interior, or a formal commercial garden, proper lighting can create visual appeal during the evening hours. We can design and install the ideal atmosphere for your space.